Cannabis Soda Coming to California: Canna Cola
Folks in California will soon have access to what is being called Canna Cola. The drink's catchphrase is "The  Hempy Cola!" and, according to entrepreneur Clay Butler, it will be arriving on shelves sometime this spring.
Canna Cola, the Dr Pepper-like Doc Weed, the lemon-lime Sour Diesel, the grape-flavored Grape Ape and the orange-flavored Orange Kush.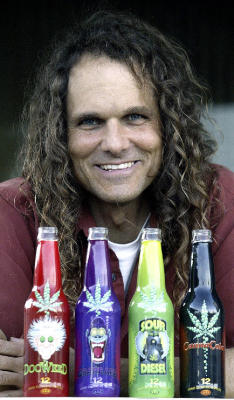 (source)
Similar Posts: