This is definitely one of the simplest ABV cannabutter recipes we've come across, the author even referring to it as "lazy." Sounds perfect, right?
What You'll Need:
1 cup finely ground ABV (also known as AVB)
1¼ cup coconut oil
metal sieve
slowcooker
mason jar
storage container
Directions:
Pour the finely ground ABV into the mason jar and add the coconut oil.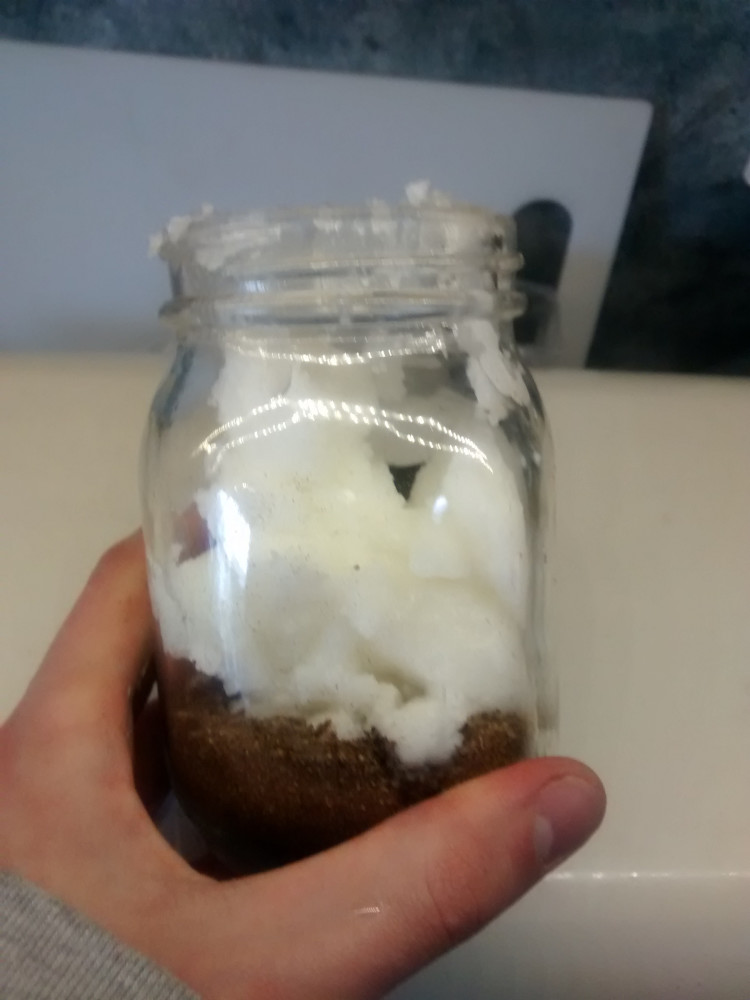 Add water to the slowcooker and place the filled mason jar inside.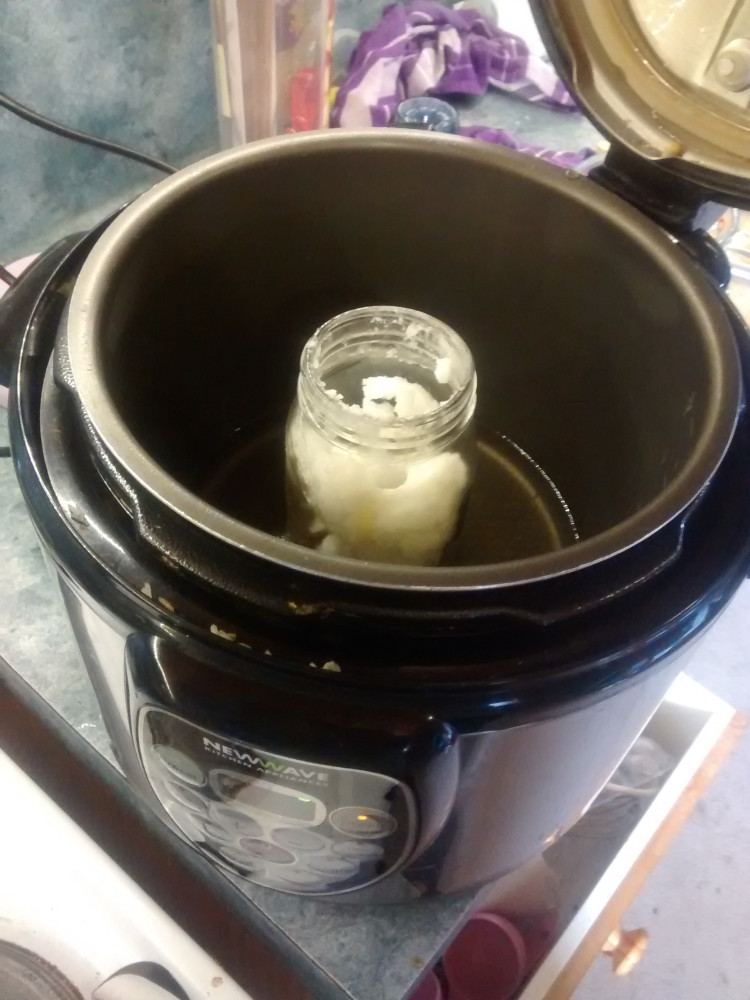 Cover the slowcooker and let it do its thing. The heat setting you choose depends on the type of slowcooker you own. In this case, the "keep warm" setting was sufficient and the ABV and coconut oil were left to slowcook for 5 hours before being removed.
Next, carefully remove the mason jar from the slowcooker. Using the metal sieve, carefully pour the mason jar's contents into a storage contaner. You can use the bottom of a glass bottle to help press the remaining oil from the ABV, as seen in the photo below. I'd recommend straining it several times and using a second, finer sieve, assuming one is available.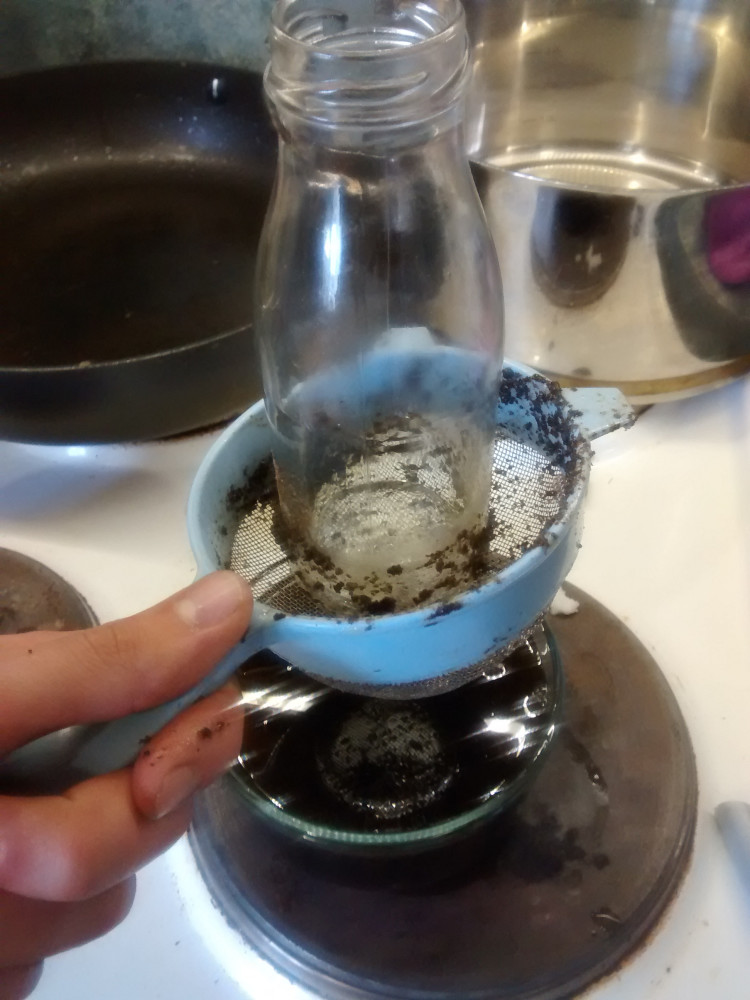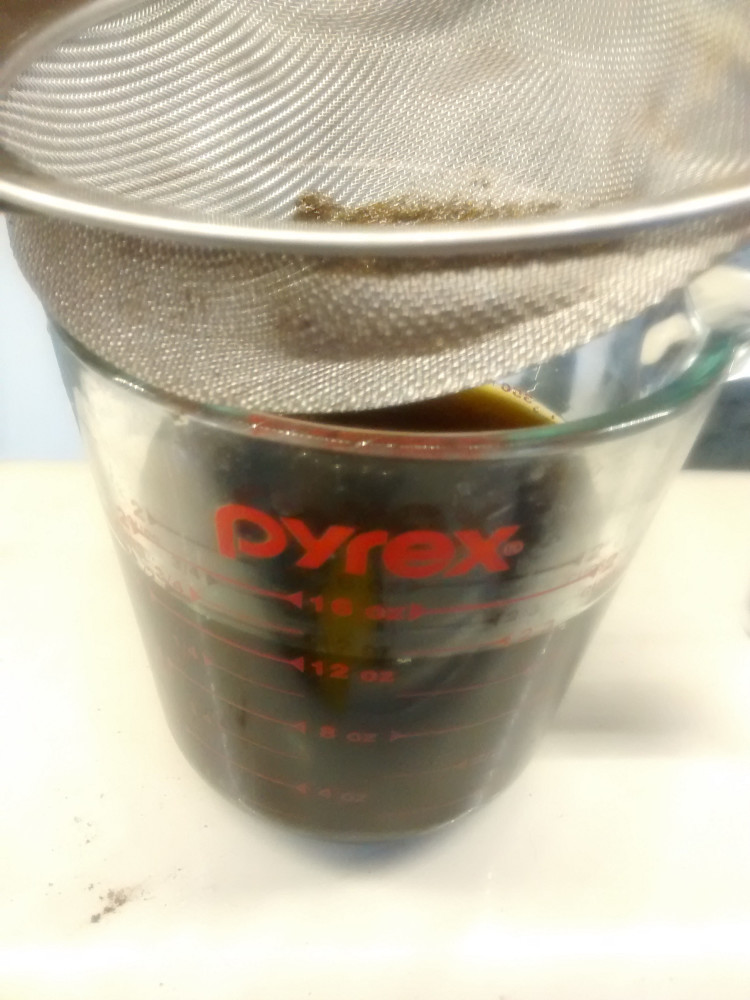 Finally, cool the warm cannabutter in the refrigerator until it becomes a solid block. Voila!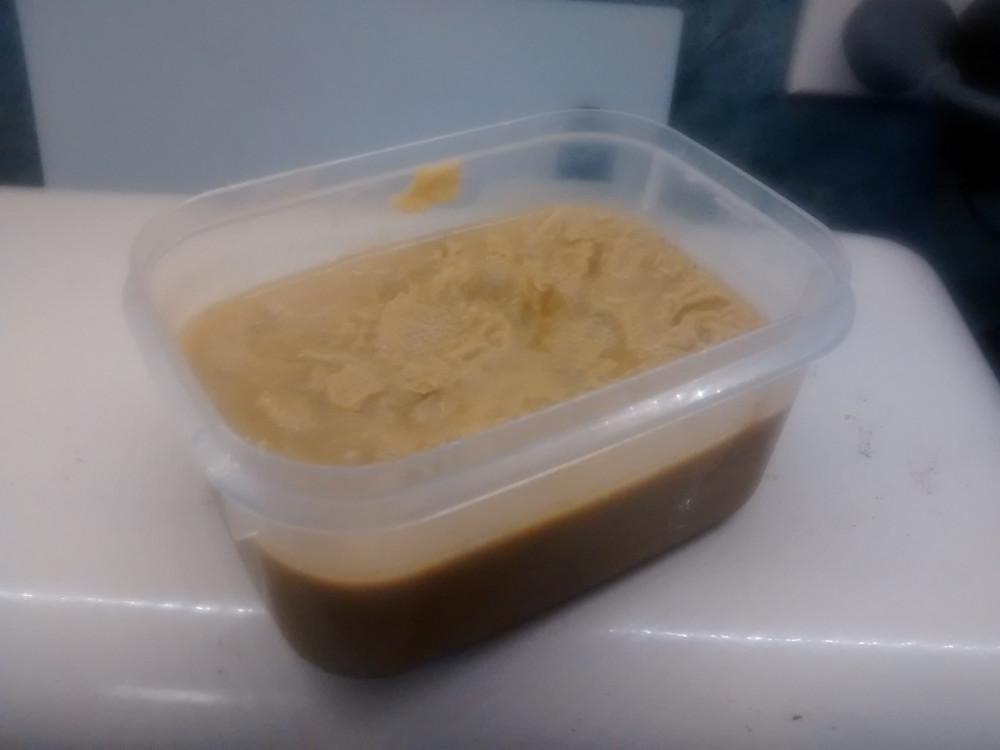 Source: Imgur