Every cannabis cook should start with Cannabutter. Besides, you can use it with everything! Cannabutter and jelly sandwiches anyone?
Ingredients:
450 grams (about 1 pound) butter
25 grams (about 1 ounce) quality buds or hash OR 50 grams (about 2 ounces) ground leaves
Directions: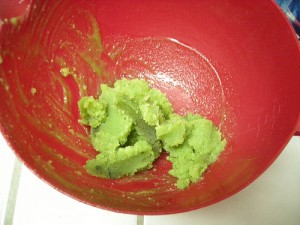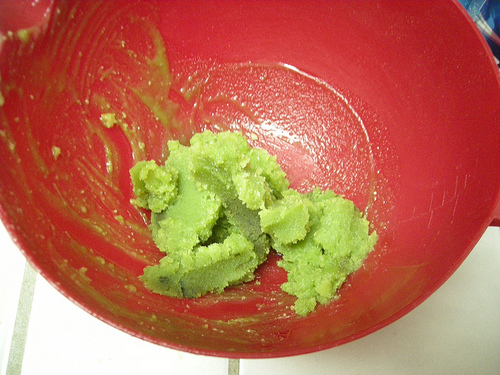 Slowly melt the butter in a pan. Grind your bud into a fine powder, being careful to sift out any stems. Gently stir the powdered cannabis into the melted butter. The mixture should become a remarkably dark emerald green. If using hash, warm it in a small pan or spoon over low heat (microwaving for 5-10 seconds on half-power also works) until it can be gently crumbled into the melted butter.
Without allowing it to burn (this means no smoke breaks), leave the Cannabutter on low heat for up to a half-our, stirring diligently. Once done, pour the Cannabutter through a fine strainer and into a large jug. Keep in mind, the strained bits can be saved and used to make a drink or other edibles.
The best method for storing the Cannabutter is to place it in several glass jars and to then refrigerate. Once the Cannabutter has hardened, add a touch of water to the jars. This will help it to keep a bit longer.
Additional Ingredients:
You can spice up your Cannabutter in any number of ways, depending on what you'll be cooking with it primarily. Here are some combinations we've enjoyed:
1/2 – 1 teaspoon Dijon mustard
1 teaspoon pesto sauce
thyme, rosemary, oregano and/or chives
1/2 – tablespoon finely grated orange and lemon peel with 1/2 tablespoon of juice
1/2 teaspoon mixed spice
1/2 tablespoon of strong black coffee (coffee butter)